SUCCIPRO AIMS TO EXPLOIT THE SUCCINATE-METABOLIC-INFLAMMATORY AXIS TO CREATE NOVEL, FIRST-IN CLASS THERAPEUTICS FOR INFLAMMATORY AND METABOLIC DISEASES.
​
​
Carry out the preclinical and early clinical development of succinate-modulating therapies for inflammatory and metabolic diseases, particularly obesity, type 2 diabetes and Crohn's disease.
Contribute to the long-term health of the people through science and provide effective solutions to people suffering from illnesses with a strong chronic inflammatory component by lowering succinate levels.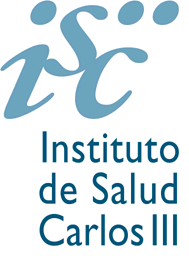 Project financed by the European Union through the European Regional Development Fund (ERDF) and the support from La Caixa Research Foundation, the Carlos III Health Institute (ISCIII), the Catalan Agency for Management of University and Research Grants (AGAUR) IU68-017106, the "Fundación para la Innovación y la Prospectiva en salud en España" (FIPSE) and the Universitat Rovira I Virgili. The Spanish Biomedical Research Center in Diabetes and Associated Metabolic Disorders (CIBERDEM) (CB07708/0012) is an initiative of the Instituto de Salud Carlos III. The project has also been awarded with the second prize in the last edition of Barcelona Imagine If Acceleration program.